1687 is collaborating with Memphis-based Withers Collection Gallery and Museum on a unique NFT fundraiser. Discover why our NFT membership club is so enthusiastic about this collaboration and the lasting influence of Dr. Ernest C. Withers on today's culture.
Who is Ernest C. Withers?
Dr. Ernest C. Withers is the preeminent photojournalist of the Civil Rights era. For over sixty years, Withers chronicled American life in the segregated South, primarily in his hometown of Memphis, Tennessee.
Withers used his camera to capture some of the most historic figures from the Civil Rights movement, including Dr. Martin Luther King Jr. and his wife, Coretta Scott King, Rosa Parks, and John Lewis, as well as powerful moments such as the Emmett Till trial and the 1968 Sanitation Workers' Strike tied to the assassination of Dr. King.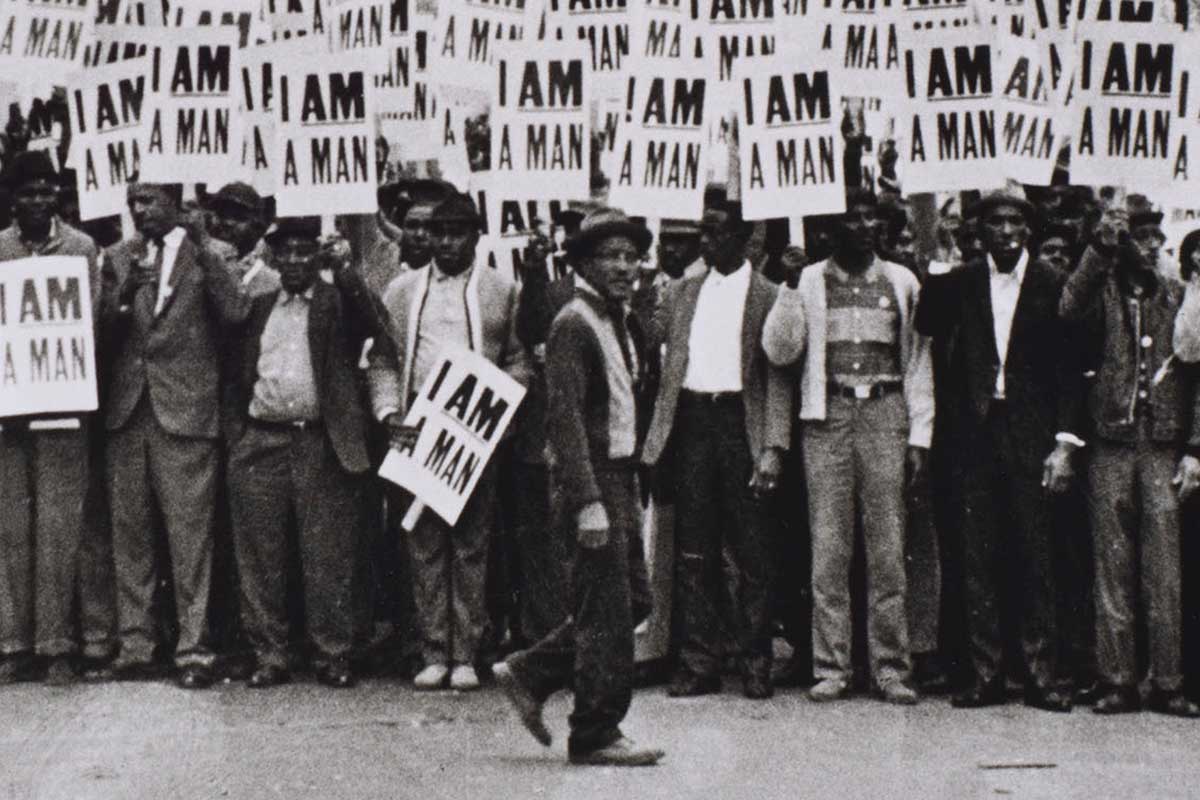 Withers also chronicled iconic entertainment figures from the 1950s and 60s, such as Aretha Franklin, Ray Charles, Tina Turner, B.B. King, and Elvis, baseball players from the Negro League, presidents, and politicians.
Just as precious, Withers' images of the everyday men, women, and children chronicle life for those living in the southern states in a segregated America.
When he passed in 2007, Withers left a legacy of nearly 2 million images documenting life during one of American history's most significant and tumultuous periods. Led by daughter Rosalind Withers, his family converted his Beale Street photography studio in Memphis into the Withers Collection Gallery and Museum and began undertaking the Herculean task of preserving these images to share with a new generation.
Donate and mint an NFT from the Withers Art Project to help the Withers Gallery preserve this significant collection.
Withers' Lasting Impact on Culture, Entertainment, and Media
The photojournalist's images, stories, secrets, and impact continue to influence popular culture today. Withers' work, life, and influence can be found in numerous films, podcasts, and publications, including:
Till Movie (2022)
In 1955, a 14-year-old boy was brutally beaten and murdered in Mississippi. The child, a Black boy named Emmett Till, reportedly flirted with a white woman in a grocery store while visiting a relative from his hometown of Chicago. Two white men sought vengeance for this Jim Crow-era "offense" and drug the young boy from his bed in the middle of the night, murdering the child in retaliation.
While the perpetrators were arrested, they were quickly acquitted by an all-white, all-male jury.
During the trial, Ernest Withers chronicled the case, famously capturing an image of Till's Uncle Moses standing and pointing out the killers in the courtroom. At the time, photography of any kind was not allowed in a courtroom, particularly from members of the negro press. It was the only photo taken in the courtroom, and Withers' ability to capture that image has been steeped in mystery and lore.
After the trial, Withers published a booklet, Complete Photo Story of Till Murder Case, which illustrated the trial through images and words.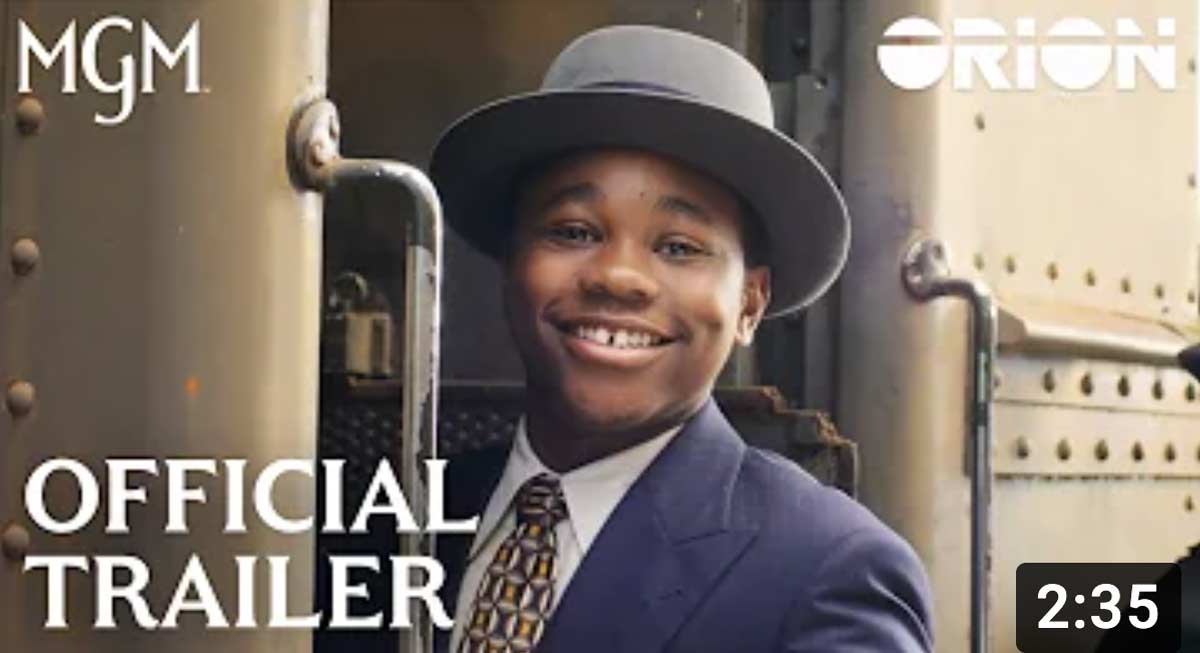 The 2022 Till movie tells the story through the perspective of Emmett Till's mother, Mamie Till Mobley, and her relentless pursuit of justice.
Mamie Till is played by Danielle Deadwyler, joined by Whoopi Goldberg, Jalyn Hall, Frankie Faison, Jayme Lawson, Tosin Cole, Kevin Carroll, Sean Patrick Thomas, John Douglas Thompson, Roger Guenveur Smith, and Haley Bennett. Maurice T. Johnson plays the role of Ernest Withers.
Till is directed by Sundance Film Festival winner Chinonye Chukwu and is set for a limited theatrical release on Friday, October 14.
The film debuts nationwide in the US on Friday, October 28, 2022.
Storyboard Memphis: Publication and Podcast
The connection between Ernest Withers and the Till trial has been covered extensively by Storyboard Memphis, a multimedia producer featuring print and online publications, a podcast, and in-depth coverage of local arts, history, and culture.
In honor of the 67th anniversary of the Till trial, the multimedia company explored the legacy of the trial in the August 2022 print edition of StoryboardMemphis magazine. The cover of the print publication features an illustration of the 1953 Graflex Pacemaker Crown Graphic, the camera Ernest Withers used to capture that moment. (The illustration was provided by our 1687 art team.)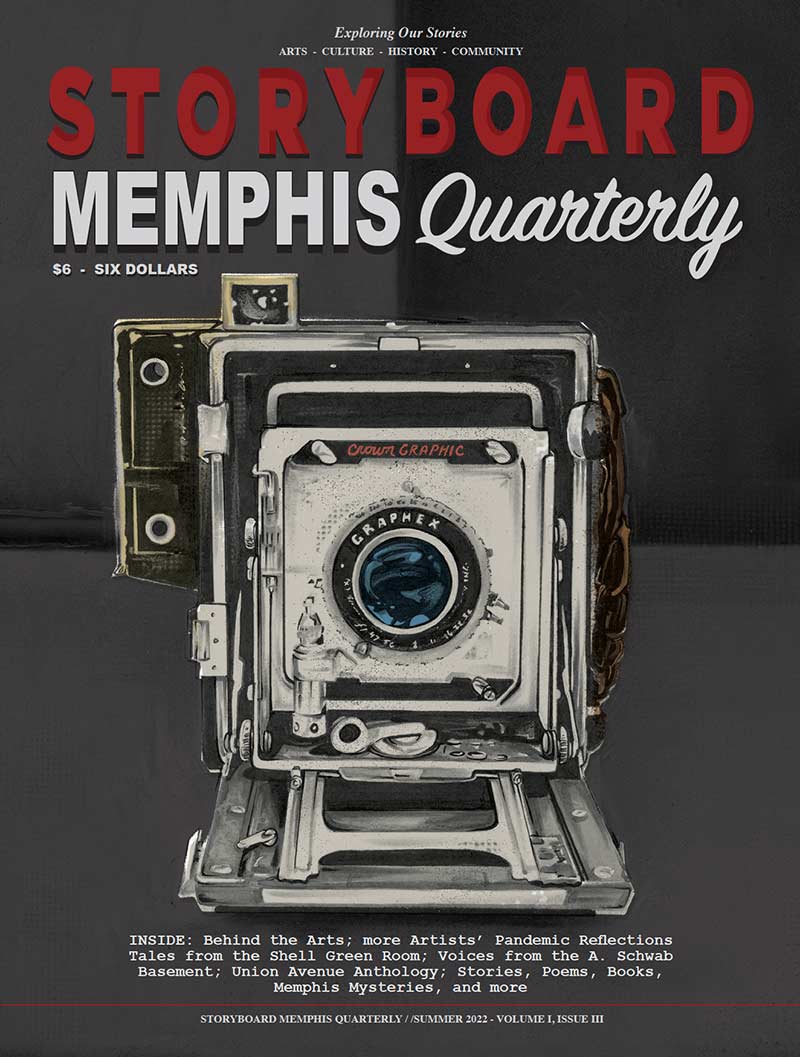 In addition, Storyboard covered the trial and Ernest Withers' courage and defiance in taking the infamous courtroom photo on the Storyboard 30 Podcast: David Mason on Ernest Withers and the Emmett Till Trial. Listen now.
Elvis Movie (2022)
While it may lack the gravitas of the Till movie, Baz Luhrmann's Elvis movie also captured a certain spirit of Memphis during the 1950s.
A young Presley spent time on Beale Street, where a bronze statue of the King of Rock n Roll now stands to commemorate Elvis' early years. Elvis spent time on Beale Street, honing his craft and stylings, spending time with artists such as BB King, Little Richard, Sister Rosetta Tharpe, Big Mama Thornton, and Arthur Crudup.
These musical influences, and the friendship between Elvis and B.B. King, are featured in Luhrmann's Elvis Movie.
While the music, costumes, and performances by Austin Butler (Elvis Presley), Tom Hanks (Col. Parker), and Kelvin Harris Jr. (B.B. King) take center stage throughout the film, there is another influence that any fan of Wither's work is sure to notice, as well.
Withers often photographed Elvis during his early days in Memphis, and the Withers' collection includes images of the two "Kings of Rock n Roll" — Elvis and B.B. King. Film producers reached out to the Withers Gallery to license images to use as inspiration in the movie.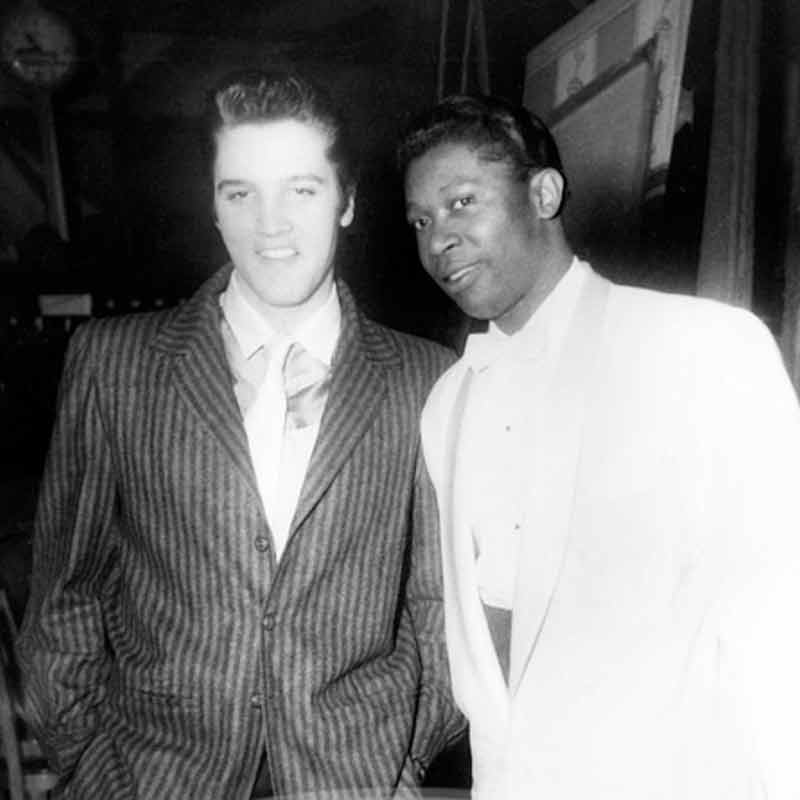 Although uncredited as Withers, a photographer appears in one scene to take a photo of Elvis and B.B. in a Beale Street club, followed by a photo inspired by the licensed Withers' images. Family, friends, and fans of Withers' work instantly recognized the influence of the photojournalist in the film, even without being named in the final credits.
"There was a silhouette of him in the film as a photographer," noted Rosalind Withers, "but there was no name recognition whatsoever."
Unfinished Podcast: Ernie's Secret
The critically-acclaimed, award-winning podcast series Unfinished launched its third season with a 10-episode examination of the complicated legacy of Ernest Withers.
After his death, the revelation that Withers was secretly an FBI informant during the Civil Rights era emerged. Was Withers a willing informant undermining the fight for equality in the South, or was he a man fighting for survival and simply caught up in a coercive situation during the Civil Rights movement?
In Unfinished: Ernie's Secret, journalist Wesley Lowery (CBS News, Washington Post) provides a new perspective and insights on government overreach, citizen coercion, and FBI surveillance.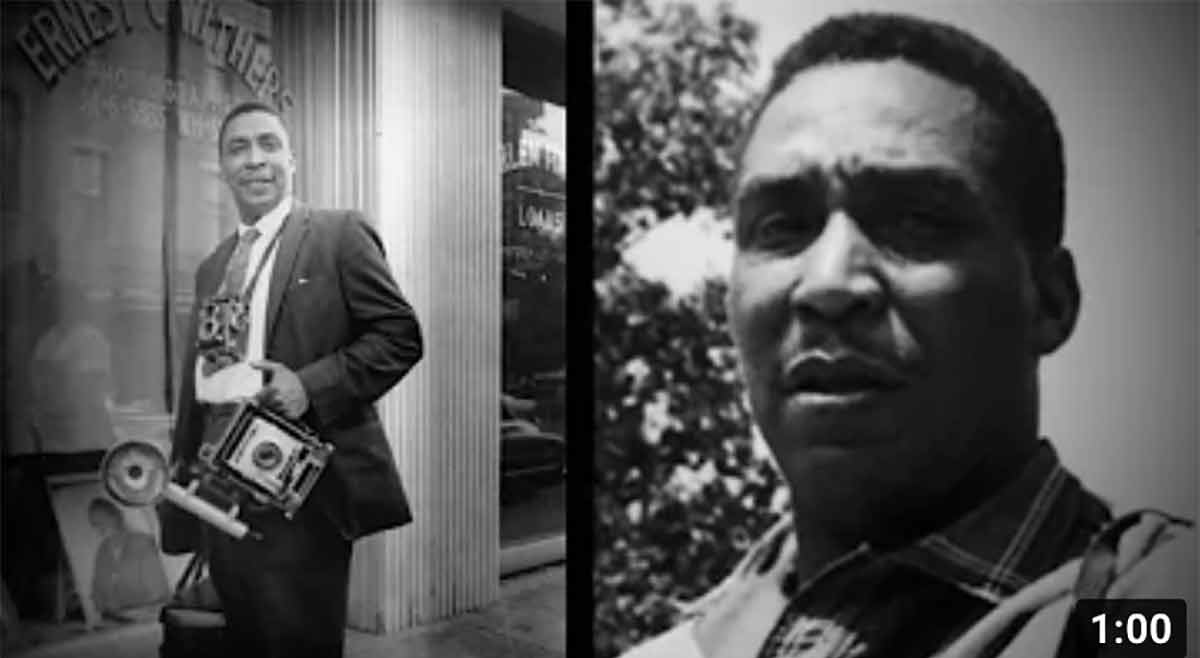 Wesley Lowery said: "Ernest Withers was one of the nation's most important Black photographers. He was also an FBI informant. There could be no better time than now – as civil rights activists take to the streets to demand a more just and equitable nation – to revisit forgotten chapters of the Civil Rights Movement, to remember the remarkable lengths our government has been, at times, willing to take to disrupt social change, and to consider the ethical, personal and historical implications of Ernie's secret."
"This series explores America's unfinished business, giving new perspective to parts of our history long-thought closed," says Kameel Stanley, Executive Producer of Witness Docs. "Our third season is no exception, and we're excited to work with the team at Scripps to tell the story of Ernest Withers, a man caught between two seemingly incompatible worlds."
Listen to Ernie's Secret here.
The Picture Taker Documentary (2022)
The Woodstock Film Festival features a documentary film about Ernest Withers, The Picture Taker, which will have its world premiere screening at the festival from September 28 - October 2, 2022.
The documentary by Emmy and Peabody award-winning producer, director, and filmmaker Phil Bertelsen, explores Withers' complicated background as both Civil Rights hero and FBI informant.
The Picture Taker unpacks the mystery and motives of Ernest Withers, moving beyond headlines that threaten to reduce a sensational life to a sensational sound bite. His story is one full of questions about loyalty, power, and patriotism in very troubled times, including our own.
"Photographer Ernest Withers produced well over a million photographs chronicling the African American experience during Jim Crow and the birth of the Civil Rights Movement. But he was also, secretly, an FBI informant. The Picture Taker keenly explores this disturbing contradiction that straddles the borderline between art and the emotion-laden politics of race," wrote Peter Wortman.
The Works of Ernest Withers: a Legacy Worth Preserving
From feature films to podcast series and journalistic exposés, the life and legacy of Ernest Withers continues to dominate our culture decades after the man's death.
While Withers' personal legacy is complicated, controversial, and oft-debated, his photojournalism of the people and events of America's Civil Rights movement is undoubtedly some of the most important work to emerge from American history.
Withers' photos chronicle the struggles, victories, and daily life of those in and around Memphis, TN, during the 1950s and 60s. You can help the Withers Collection Gallery in its efforts to preserve these crucial parts of history by donating and minting a Withers Art Project NFT. When you collect a digital piece of artwork inspired by the work of Ernest Withers, you're ensuring that the stories from the past continue to live on.
Learn more about this unique, NFT-backed fundraiser at thewithersartproject.com