1687 is collaborating with the Withers Collection to produce a project based on the work of Dr. Ernest C. Withers.
Dr. Ernest C. Withers was a photographer in Memphis Tennessee who spent nearly sixty years photographing life in the segregated south. Withers photographed some of the most iconic figures of his time including the "three Kings of Memphis": Martin Luther King, B.B King, and the "King of Rock n Roll," Elvis Presley.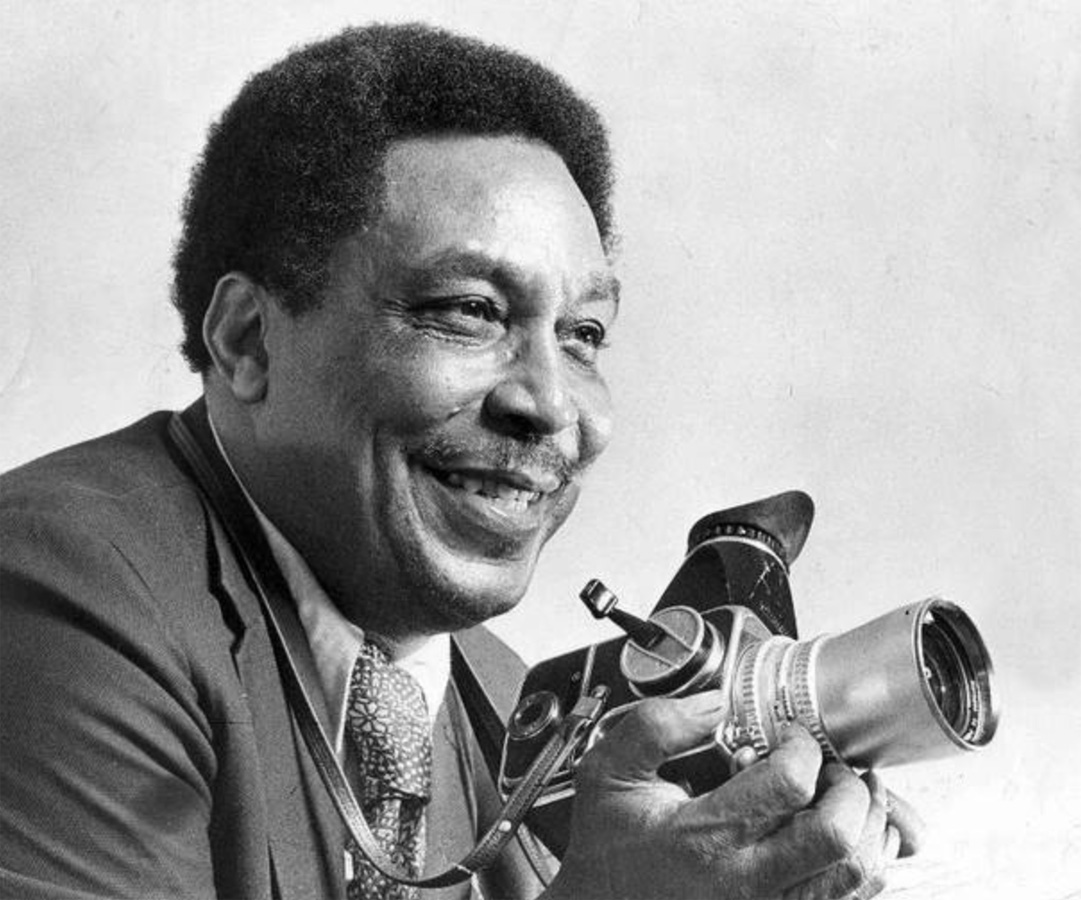 Withers is considered to be the photographer of the Civil Rights movement. He photographed the 1955 Emmett Till trial and the 1955-56 Montgomery bus boycott. Withers' I Am a Man photo of striking Memphis sanitation workers in 1968 is one of the most recognizable images from the Civil Rights movement.
While Withers photographed famous Civil Rights leaders like MLK, he also photographed the everyday people in the community that made the movement possible. He was arrested, beaten, and often risked life and limb to get his shot.
The Withers Collection: Bringing a Remarkable History to Life
"Withers didn't think of himself as an artist," says Connor Scanlon with the Withers Collection. "He was a historian."
In February 2011, the Withers Collection, a museum and gallery featuring Withers' iconic works, opened in Memphis. The museum features powerful works from Withers' archives, including famous faces from the Civil Rights moments, musicians, sporting legends, and photos that captured everyday life for the people who lived in Memphis, TN.
Withers left behind 1.8 million negatives stored in envelopes. The Withers Collection, overseen by his daughter, Rosalind, is working to research, catalog, preserve, digitize, and make these images available to the public.
It takes a tremendous amount of work to bring these images from Memphis' past to life, but it's a worthwhile endeavor.
As Withers famously said: "The pictures tell the story."
The Withers Collection Creates Digital Collectible NFT Series
One way that the Withers Collection is bringing this important body of work to the public is by collaborating with 1687, a Web3 production company, to create a digital NFT collection based on Withers' works.
What is an NFT?
NFTs (non-fungible tokens) are digital collectibles that can include art, moments in sports and entertainment, songs, albums, and more.
NFTs differ from physical collectibles in that the provenance—the record of ownership that authenticates the piece—is stored on the blockchain where it can be seen and verified by anyone.
An NFT is non-fungible, meaning that it is unique and cannot be replaced by something else. (Fungibility is a characteristic of a commodity where each unit is interchangeable, like the way a ten-dollar bill can be exchanged for ten one-dollar bills because the value is the same.) When something is non-fungible, it means that nothing else can be exchanged for it—it is unique and one-of-a-kind.
About 1687
1687 exists to give a voice to stories that need to be heard. The appeal of the Withers collaboration lay in the opportunity to bring 1.8 million stories to life.
1687 is a woman-led Web3 production company that brings together patrons (club members) and creators to produce collaborative projects that make a positive social impact. Members of the club have the opportunity to collaborate on projects that help progress themes of inclusivity, equality, and diversity in Web3.
With the Withers Collection, 1687 is bringing together artists, web3 developers, marketing professionals, patrons, and other enthusiastic supporters of this project who are all eager to see this important collection brought to life.
The collective will come together to produce one-of-a-kind works of digital art based on Withers' works. This NFT collection will be auctioned off in order to help fund the digitization of a lifetime of work that truly captured what it meant to live in the United States during the Civil Rights movement.
Sign up below to be the first to know when this exciting, impactful collection goes live.