Connect Wallet to 1687 Club
Install the MetaMask browser extension
Step1: Install the MetaMask browser extension
Getting started with MetaMask is easy. First, you need to install the browser extension for Google Chrome, Firefox, or Brave browser.
Navigate to the add-ons section of your chosen browser (links are above) and add the extension to your chosen browser.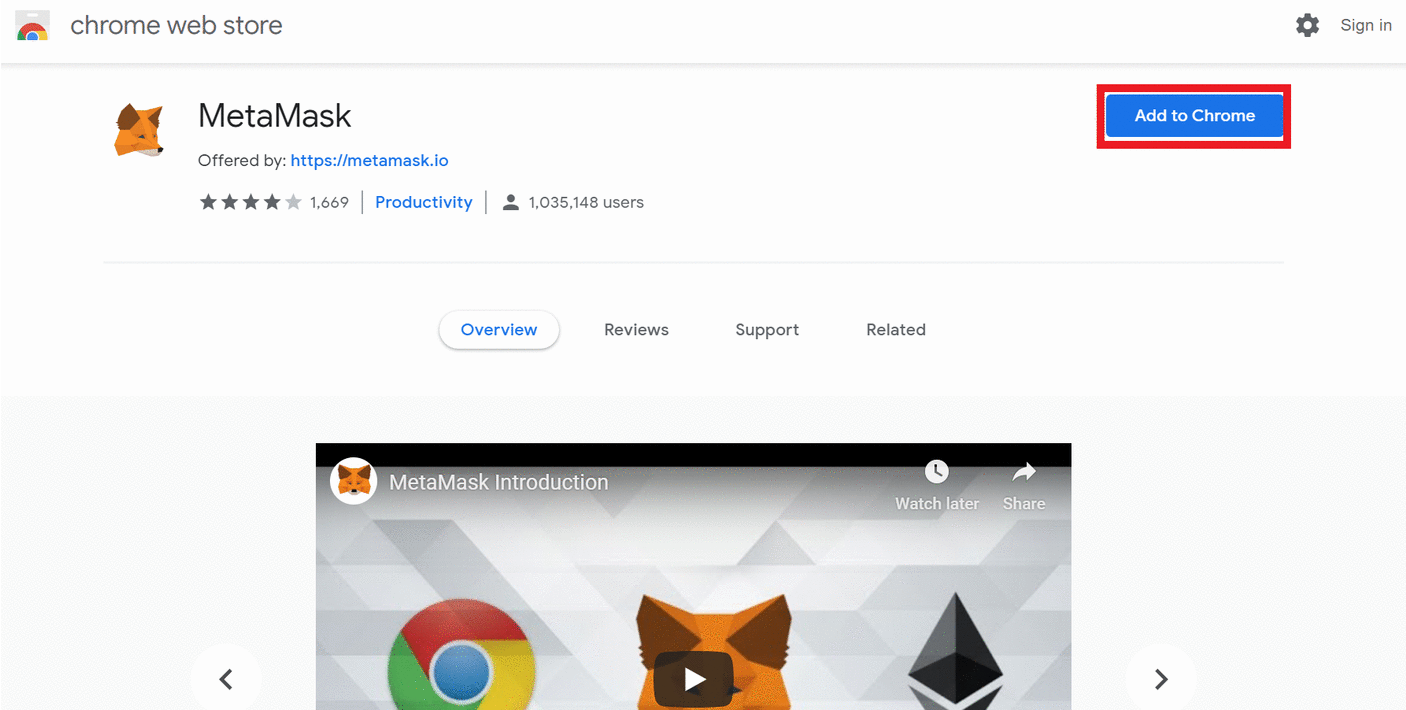 Create MetaMask wallet
Head over to the tab which should have opened when you installed the extension and hit 'Get Started' - if a tab hasn't opened, hit the Metamask add-on in the top right of your browser and follow the instruction.

If you're a new MetaMask user you can create a new wallet by clicking 'Create a Wallet'. If you have a wallet you'd like to import using a seed phrase simply hit 'Import Wallet'.

Create a secure password then read and agree to the terms of use.

Now for an extremely important step. At this point, you'll be prompted to view and store your secret backup phrase. This phrase can be used to recover your wallet at any time. It is the only way to access your wallet should you forget your password. Never share this phrase with anyone. Write it down (do not store it on your device, cloud storage ) and store it in a secure location. Now hit 'Next'.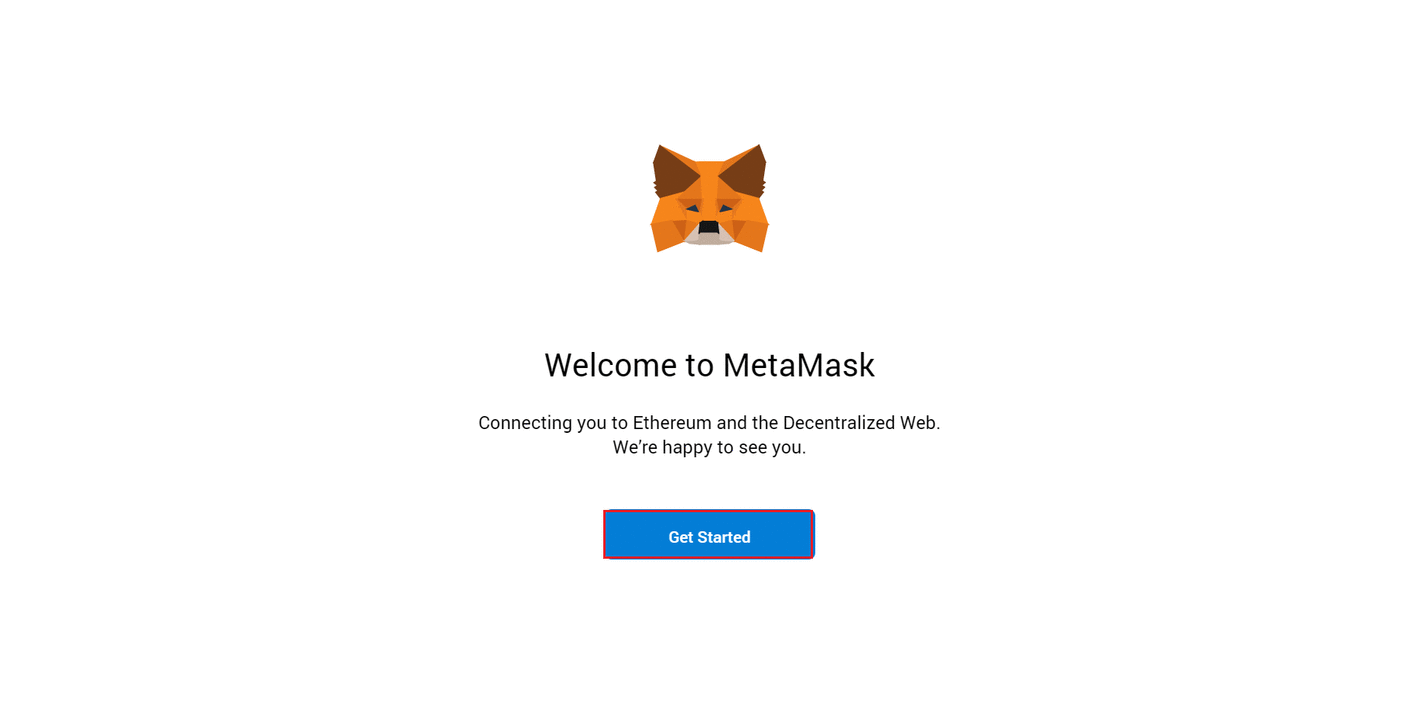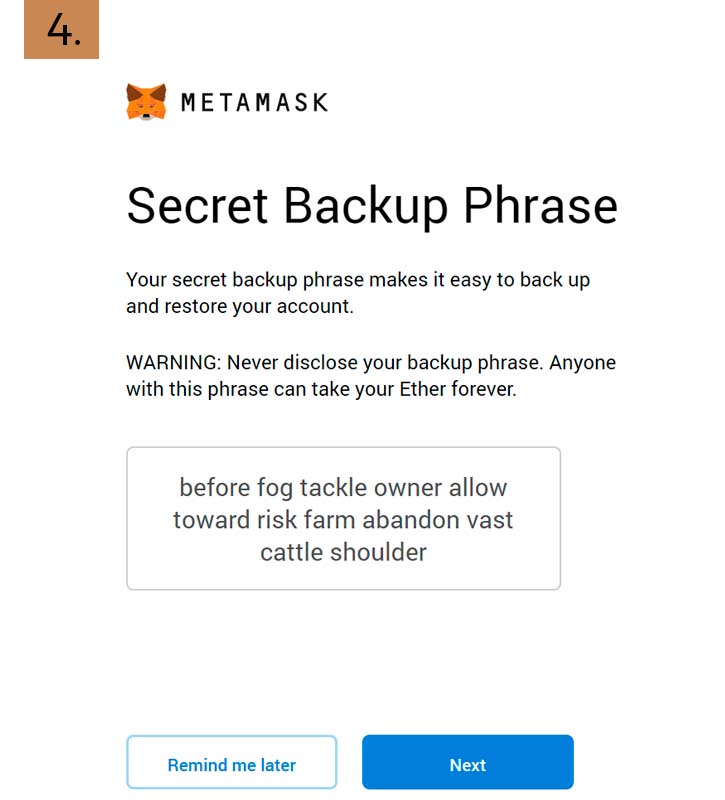 Connect Ledger (hardware wallet)
If you don't have a hardware wallet, you can skip this step and connect directly with your digital wallet.
Plug your Ledger device into your computer and enter the 8 digit passcode you were provided. Click the left button to go down and the right button to go up. When you are on the correct number, press both buttons simultaneously to enter.

Select 'Ethereum' and press both buttons simultaneously to enter. 'Application is ready' will now appear on your Ledger screen.

In MetaMask, click the round colored icon, select 'Connect Hardware Wallet'. From the window that appears, select 'Ledger' and click Continue.

Select the device you wish to pair and select 'Connect'. A list of account addresses appears. Select an account by ticking the box and click 'Unlock'. Your Ledger Ethereum account and ETH balance appear in MetaMask.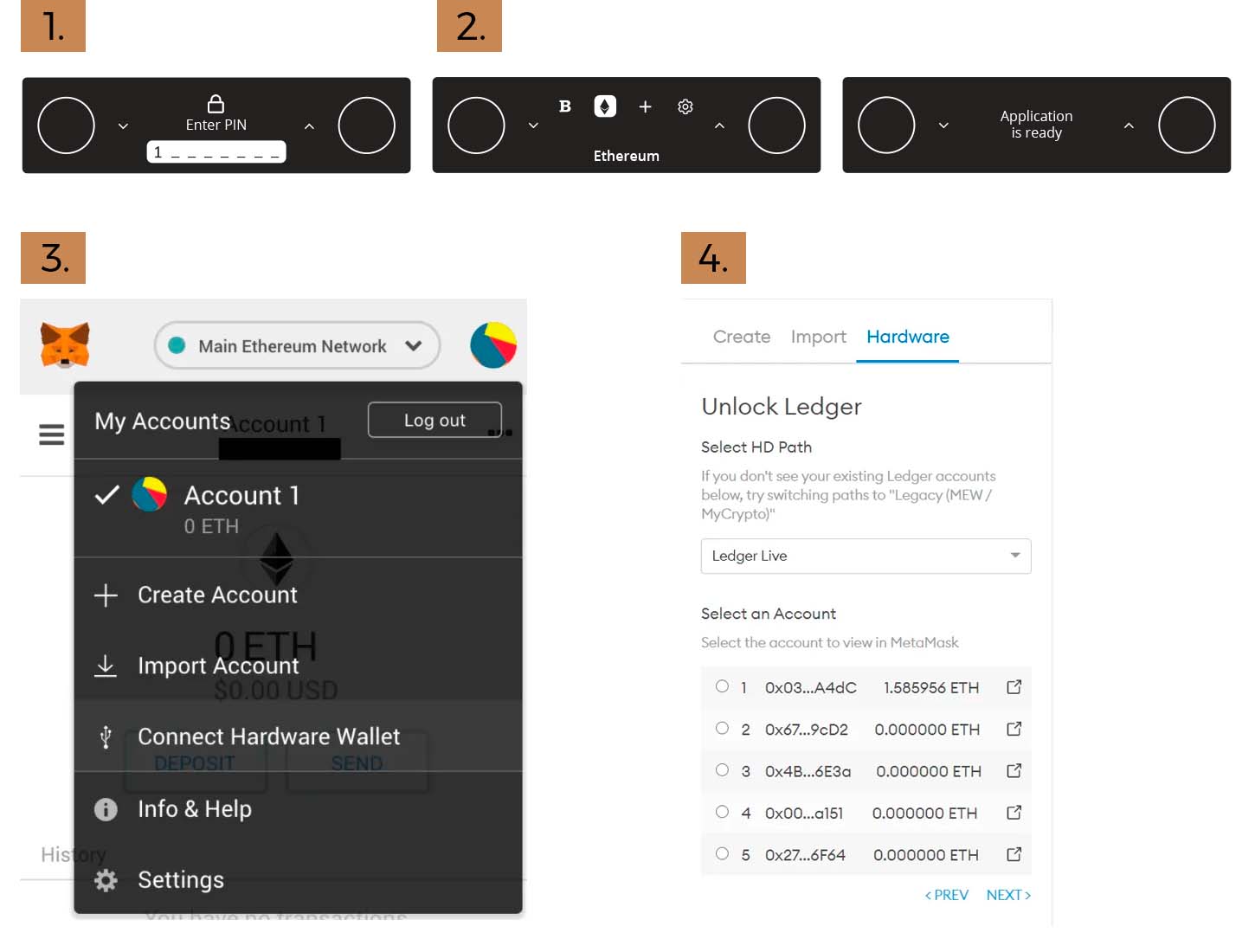 Connect wallet to 1687
If it's your first time connecting your MetaMask wallet to 1687, you'll need to grant it permission to interact with our services.
Go to the 1687 Club and click the 'Connect Wallet' button. A window will appear with the option to connect, select 'MetaMask'.

A MetaMask Signature Request window will appear. Select 'Sign'.

On your ledger you will be prompted to 'Sign Message'. Click the right button until you get to the final screen, then sign by clicking both buttons simultaneously. You will now be logged in and taken to your 1687 Dashboard.